On this page you can find various links to sites featuring smilies I've come across and I thought where worth visiting. More smile history related links can be found on the page
Smiley history: The histories of the smiley face
Other smile sites
Software / Products
Smile history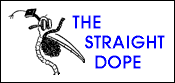 The Harvey Ball World Smile Foundation
"Established in 2001 to honour the name and memory of Harvey Ball, the artist who in 1963 created that international symbol of goodwill, the smiley face."
More smile history related links can be found on the page
Smiley history: The histories of the smiley face
Related sites

Moodsmilies
The describe themselves as: "The MoodSmilies website is designed to display your current mood at your website. It is not necessary to have a website to display your mood, but if you do you can get the code from the top left menu and add it any where at your site to display your mood to your visitors and allow them to comment as well!"
Non smiling faces related sites
Bored.com
The title pretty much sums it up. If you're bored this is the site to go to to find some entertainment.